Core Learning Unit
Hands-on experiences naturally individualize learning. The ideal group size is 8. It's good number for preparing materials and guiding projects.
Standard Unit Price
Local booking for 8 children
Technnology | Engineering | Math
Large Classroom
Bring in a special guest and Project
Indoor or Outdoor Projects
Consult
Technical | Setting | Speaking
Teacher STEM Training PDIS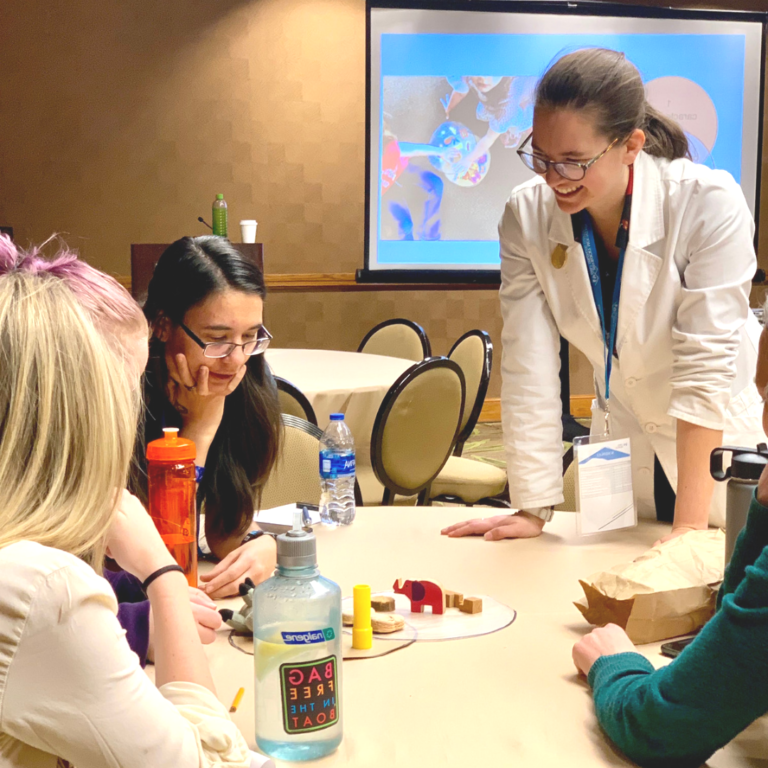 Train & Speak
STEM rarely comes naturally to ECE professionals, especially Math. I will train your teachers to bring activities into your setting. As a Toastmaster and female in STEM, I am open to give speeches as well.
Technical Support
I've learned a lot of technical skills in starting this business. Please reach out if you need some of that "T" in STEM. I also do basic websites and run errands for my customers.
Lifestyle Business
I can't stop talking about how great a Science Fairy business is for my mothering and career development as a mostly SAHM. To have more impact I will be franchising to make entrepreneurship a reality for the curious.
A specialty lab coat will be adorable on your child.
95% upcycled materials
machine-sewn by a human
easy one-point fastener means quicker step towards science play